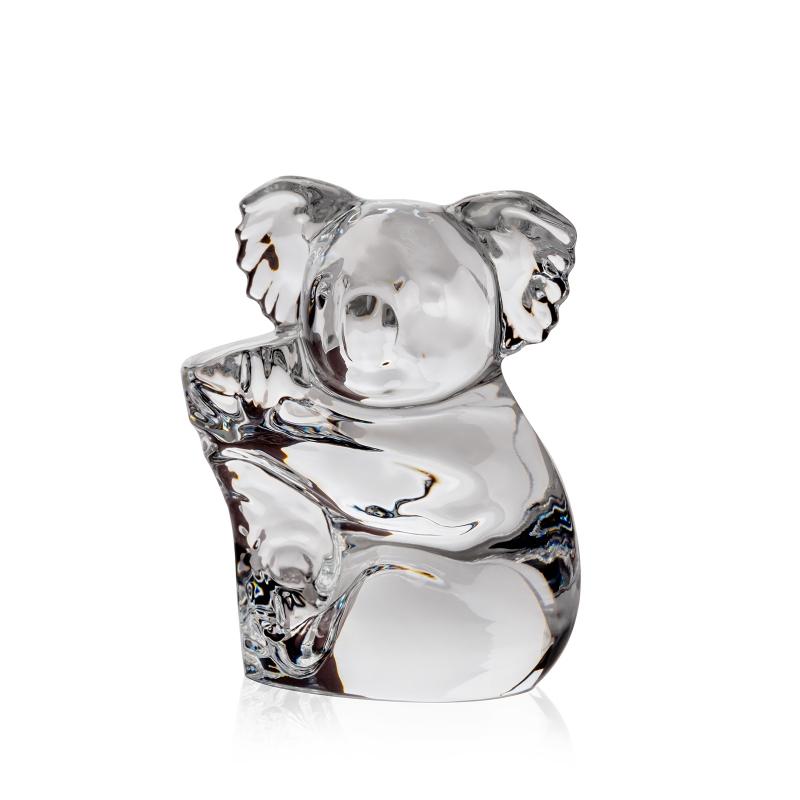 Product Description
Koalas thrive on their ability to climb over obstacles, recognizing the value of slow and steady movement. Rarely distracted, Koalas are masters in the art of deep concentration and possess an uncanny ability to remain above the fray. 
In the 18th and 19th centuries, young ladies attending dances employed porcelain, marble, and glass eggs as hand coolers to cool hands which were heated by the excitement of the evening. Steuben's
line of crystal hand coolers modernized the design into exquisitely intricate works of art that nestle refreshingly in your palm. 
Product Details
Shipping and Return Information
About the Artisan